---
---

---
For More Information Call
Steve Hilker 620-338-0143
---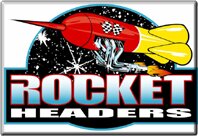 ---
---

---
Need A "PIT ATV?"

Larry @ 785-421-3465 or lsrad@ruraltel.net

Shawn @ 785-421-8043 or shawn692@hotmail.com
---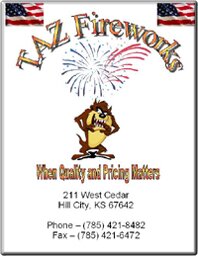 (785) 421-8482
FAX (785) 421-6472
or send e-mail to:
---
Oberlin, Kansas
785-475-2271
---
Kevin - 785-475-7336
sappa@sbcglobal.net
or
Kent - 785-475-7270
mailto:kdbrown@kitusa.com
---
---
 

Luke Cranston Takes The Win At Elmwood Park Speedway

The Heartland Sprint Series rolled back into Norton Kansas Saturday to
complete the rain shortened March 30th inaugural event after Mother Nature
called the program just as the first heat race was completed. Sixteen teams
made the haul to the historic half mile oval with Plains Kansas's Luke
Cranston claiming the victory.

Cranston lead the field to the green flag and jumped to the lead as Ty
Williams vaulted from his fourth starting position to grab the runner-up
spot. With Koby Walters, Jake Bubak and Howard VanDyke rounding out the top
five at the end of lap one. Bubak took over the third position from Walters
on lap two.

North Platte Nebraska's Tommy Williams soon was dogging Walters for the
fourth spot as the pair battled for several laps until Williams took the
spot on lap six. Zach Blurton who started ninth was soon on the tail of
Walters as the leaders started to encounter lapped traffic on lap ten. The
tandem wove their way through the traffic for several laps before Blurton
finally made the pass to take fifth position on lap thirteen.

Darren Berry with Jeff Radcliff started to make their way through the
traffic to pressure Tom Belsky for the seventh position. The trio were
knotted up until lap fourteen when Berry and Radcliffe relegated Belsky to
the ninth spot.

Up front Cranston had opened up a good sized lead over Ty Williams while
Tommy Williams had caught Bubak to challenge him for the third spot.
Williams took the position on lap fifteen.

As the laps wound down Cranston held his lead with Ty Williams grabbing the
runner-up spot with Tommy Williams, Jake Bubak and Zach Blurton rounding out
the top five.

A-Main: 1-Luke Cranston (20), 2-Ty Williams (1), 3-Tommy Williams (29T),
4-Jake Bubak (9X), 5-Zach Blurton (2J), 6-Koby Walters (33W), 7-Darren Berry
(12), 8-Jeff Radcliffe (21R), 9-Tom Belsky (28), 10-Mike Madden (22M),
11-Greg Reiners (22), 12-Aaron Ploussard (33), 13-Tom Huber (7H), 14-Howard
VanDyke (74) DNF, 15-Zac Taylor (86) DNF, 16-Ron Hadley (47H) DNS

Heat #1: 1-Zach Blurton, 2-Tommy Williams, 3-Howard VanDyke, 4-Ron Hadley,
5-Tom Hadley
Heat #2: 1-Darren Berry, 2-Tom Belsky, 3-Aaron Ploussard, 4-Zac Taylor DNS
Heat #3: 1-Jeff Radcliffe, 2-Jake Bubak, 3-Luke Cranston, 4-Ty Williams,
5-Koby Walters, 6-Greg Reiners, Mike Madden

 
---
United Rebel Sprint Series
900 W Victoria St # 15
Oberlin KS. 67749
785-475-7010
or e-mail Rick at
All content property of United Rebel Sprint Series® 2006 - 2013.
Website maintained by the United Rebel Sprint Series.