---
---

---
For More Information Call
Steve Hilker 620-338-0143
---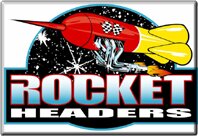 ---
---

---
Need A "PIT ATV?"

Larry @ 785-421-3465 or lsrad@ruraltel.net

Shawn @ 785-421-8043 or shawn692@hotmail.com
---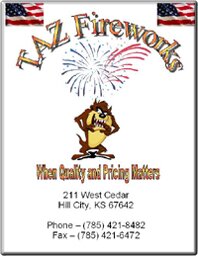 (785) 421-8482
FAX (785) 421-6472
or send e-mail to:
---
Oberlin, Kansas
785-475-2271
---
Kevin - 785-475-7336
sappa@sbcglobal.net
or
Kent - 785-475-7270
mailto:kdbrown@kitusa.com
---
---
 

Darren Berry Takes McCook Speedway United Rebel Sprint Series/

Heartland Sprint Series Season Opener

The Heartland Sprint Series make their 2013 debut at McCook Speedway and it
didn't take long for the fans to experience the thrills and spills of Open
Wheeled Sprint Cars. Twelve Cars checked in for the night's action on the
3/8's mile oval with McCook Nebraska's own Darren Berry grabbing the win.

The 20 lap Feature got off to a rocky start as Norton Kansas's Ron Hadley
led the field to the green flag, after two attempts were called off the
third time was the charm as Darren Berry took advantage of his outside front
starting spot to jump to the lead. But the race was quickly red flagged as
North Platte's John Webster jumped the cushion and left the track in turns
one and two flipping into the catch fence ending his evening.

On the restart, Berry again took the point with Tom Belsky, Greg Reiners,
Zac Taylor and Nate Berry rounding out the top five. The second red flag of
the night was brought out on lap three as Ron Hadley's night ended in a turn
rollover and Craig Jecha made his way to the pits with a flat left rear.
Jecha made the necessary repairs and rejoined the field.

On the restart, Berry once again held the top spot as the field held steady
until the caution flew on lap nine for a turn four spin by Aaron Ploussard.
On the restart the caution flew again as Zac Taylor spun in turn four. The
field took the green flag with Berry holding the lead but the battles behind
him started to heat up. 

Nate Berry had been holding down the fifth position started to reel in
Reiners and caught him on lap ten. Berry then worked his way up to runner up
Tom Belsky, after several laps Nate Berry made the pass to the second spot. 

But it was clear sailing as Darren Berry took the home checkers with Nate
Berry, Belsky, Reiners and Howard VanDyke rounded out the top five. A-Main:
1-Darren Berry (12), 2-Nate Berry (20), 3-Tom Belsky (28), 4-Greg Reiners
(22), 5-Howard VanDyke (74) 6-Craig Jecha (17X), 7-Zac Taylor (86), 8-Tom
Huber (7H), 9-Aaron Ploussard (33) DNF, 10-Ron Hadley (47H) DNF, 11-John
Webster (9) DNF, 12-Randy Bantam (5R) DNS

Heat Race #1: 1-Craig Jecha, 2-Nate Berry, 3-Howard VanDyke, 4-Greg Reiners,
5-Darren Berry, 6-Randy Bantam DNF

Heat #2: 1-John Webster, 2-Tom Belsky, 3-Zac Taylor, 4-Ron Hadley, 5-Tom
Huber DNF, 6-Aaron Ploussard DNF 

Next action for the Heartland Sprint Series will be a double header weekend
Friday April 12th at McCook Speedway and then on Saturday April 13th at
Elmwood Park Speedway. The rained out program from March 30th will finish
followed by another complete show.

For more info on the Heartland Sprint Series call Randy Bantam at
785-871-7370 or Tom Belsky at 308-520-4045. You can visit them at
www.heartlandsprints.com or you can follow them on Facebook.



 
---
United Rebel Sprint Series
900 W Victoria St # 15
Oberlin KS. 67749
785-475-7010
or e-mail Rick at
All content property of United Rebel Sprint Series® 2006 - 2013.
Website maintained by the United Rebel Sprint Series.