Patrick drives the Heidi Bourke owned, Myers Engine Service powered J & J chassis Sprint Car out of Gypsum, Colorado.
Patrick is married and he and his wife Heidi have two children, Peyton and Zachary.
Patrick has been racing all of his life. He started Ski Racing at age six, raced Motocross from 1982 to 1995. A Motocross injury in 1990 prompted him to build a Sprint Car and well, the rest is history.
Patrick has many Career Sprint Car Feature wins to his credit,
the first in 1993, and multiple feature wins with the URSS.
Career Highlights:
2012 - 10th Colorado points
2011 - URSS Colorado Region Champion
2011 - 10th URSS National Points
2008 - 6th URSS Western Region Points
ASCS Rocky Mountain Region Champion - 2006
NCRA Outlaw Sprint Runner Up - 2004
NCRA Outlaw Rookie of the Year - 2004
3 Time RMNS Champion - 2001 - 2003 - 2004
Sponsors:
Crew:
When Patrick is away from the track he enjoys
Playing with the Kids, Golf, and RACING, RACING, RACING!!
If it doesn't have an engine, I don't watch it!!.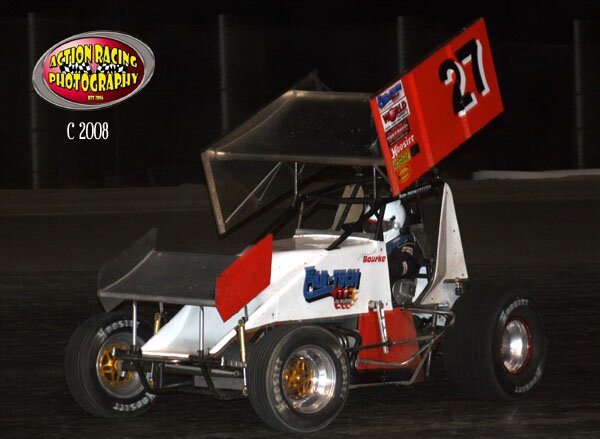 All content property of United Rebel Sprint Series® 2006 - 2015.
Maintained by the United Rebel Sprint Series.