Darren Bowman will be piloting the Kristin Bowman/Strate Farms owned Maxim chassis sprint car based out of Kinsley Kansas.
Darren is married to his wife Kristin.
Darren started racing Sprint Cars in 2001
and has 12 Feature wins in both the 305 and 360 Divisions.
In 2005, Darren capped off his racing season by capturing
the Jetmore Victory Sprint Series Championship.
Darren's car is powered by KB-Strate Farms .
URSS Highlights
2012 - 7th Kansas points
2011 - Sportsmanship Award
2010 - 9th place in National Points
2009 - 14th Place Points
Sponsors:
Strate Farms
Naberhood Electric
Larned Eye Health
No Coast Truck Shop
Crystal Obee DDS
Hilker Oil Company
Tyree Ag
Steve & Joyce Bowman
Butler Farms
Pioneer Seed - Laverne Wetzel
Crew Members:
Jim Bob Bowman
Kyle
Dad
Rod
Mike
Darren's hobbies include:
Spending time with his wife
KU Sports
Watching ESPN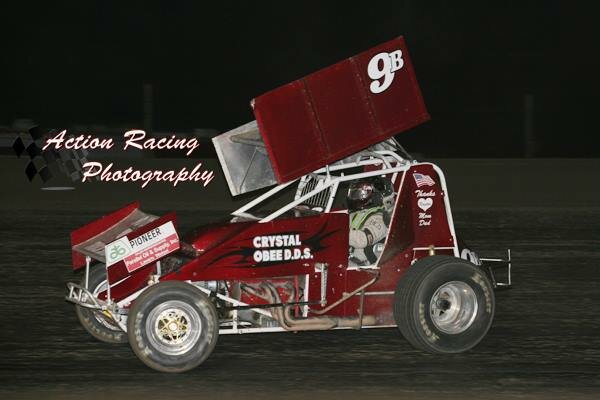 All content property of United Rebel Sprint Series® 2006 - 2014.
Maintained by the United Rebel Sprint Series.