Cody Caldwell will be driving the Warner Race Engines powered
Rattlesnake Racin' Team Eagle chassis Sprint Car out of Ulysses, Kansas.
Cody joined the URSS Sprint Cars in 2008 but is not new to racing. He has many 600 Micro Sprint Feature wins.
Cody is married and he and his wife Angi
have three boys, Payton, Jayce and Brody.
Sponsors:
Pioneer Electric - Ulysses, Ks
Southern Pioneer Electric - Liberal, Ks
Anderson Imaging - Ulysses, Ks
Brown & Dupree Oil Co. - Ulysses, Ks
Warner Automotive - Ulysses, Ks
Ulysses Engine and Machine
Cody would like to thank all the
Friends & Family that help out with the race car
Crew Members:
Kris Warner
and whoever else shows up on race day!!!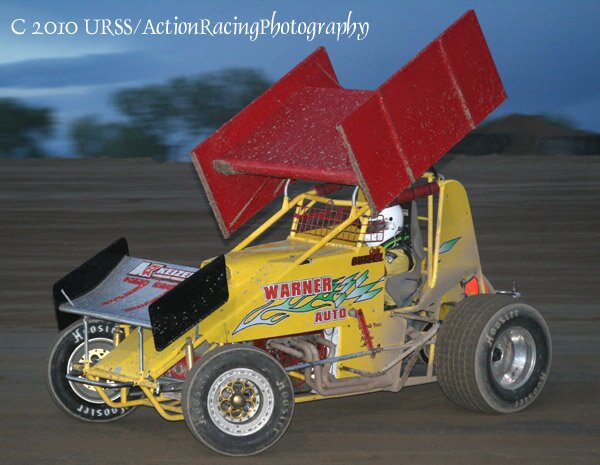 All content property of United Rebel Sprint Series® 2006 - 2015.
Maintained by the United Rebel Sprint Series.