Barry Crane, aka "Mullet Man" drives the Crane Racing
owned Maxim Chassis, Myers Engine powered Sprint Car out of Hugoton, Kansas.
Barry and his wife Amber have 4 children:
Matt, Ashton, Addie and Aubrey.
Barry joined the URSS in 2008
URSS Career Highlights
2011 - 5th National Points
2011 - 4th Kansas Region Points
2010 - "B" Feature win
Barry grabbed two "B Feature" wins in 2009
8 yrs in the Street Stock Class, with two runner up finishes in Points.
5 years racing in the Modified Class with two Points Championships.
Barry says "Every night and day I'm alive is a Highlight!"
Sponsors:
Talbet
Werner Engines
Barry's Crew:
Barry Ungles
Amber Crane
Matt
Ashton
Addie
Aubrey
Kendra
Maisyn
When Barry is away from the track he enjoys
more racing.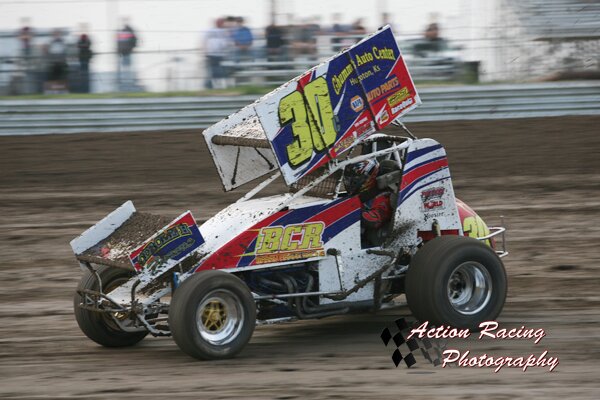 All content property of United Rebel Sprint Series® 2006 - 2015.
Maintained by the United Rebel Sprint Series.