Josh Fairbank will be piloting the Fairbanks Motorsports #51 out of Goddard, Kansas with the URSS Series in 2010.
This will be Josh's fifth year in a Sprint Car, but he is no stranger to the dirt tracks of Kansas. Josh has raced in both the 600 Mini-Sprint and in the NCRA Modified Divisions.
Josh was the 2003 Park City A-Class Mini-Sprint Champion, with 2nd Place finish in 2003 Park City Multi class.
Josh has posted some respectable finishes in the NCRA Modified Division as well including:
5th Place Points @ 81 Speedway in 2004
2nd Place Points @ 81 Speedway in 2005
Winner 2005 Wix Filters Classic @ 81 Speedway
2nd Place @ 2005 Hutchinson Nationals
15th place - 2009 URSS National Points
Josh will be driving an Maxim "Big Max" chassis,
powered by a "Briley Racing Engine"
owned by Josh and Kim Fairbank
Sponsored by:
Fairbank Motorsports
Kraus Haus
JE Racing Products
Crew Members:
Jim Fairbank
Sean Kraus
Dad
Mom
Elizabeth
Outside of racing when there is time,
Fishing, Darts or Pool, and watching SPEED.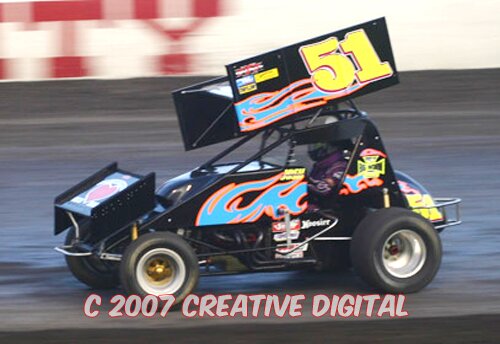 All content property of United Rebel Sprint Series® 2006 - 2015.
Maintained by the United Rebel Sprint Series.