Ron Hadley, # 47H comes from Norton, Kansas and joined the URSS in 2011.
Ron is married to his wife, Natalie and is a retail grocery store owner.
Ron drives a Triple X Chassis, Randy Bantam owned, Johnson Engine powered sprint car.
URSS Highlights
2014 - Feature Win, McCook, NE
6 Heat race wins
Sponsors:
Hadley Farms - Almena, KS
Prestige Painting & Drywall - Norton, KS
Crew Members:
Bubs Roberts
Natalie Hadley
Ron's hobbies include more Racing, Hunting and Fishing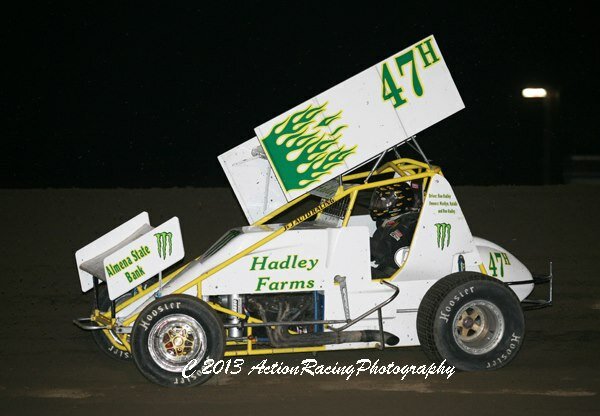 All content property of United Rebel Sprint Series® 2006 - 2015.
Maintained by the United Rebel Sprint Series.