Brian Hardman drives the # 16 FabTech chassis, Hardman engine Sprint car out of Golden, Colorado.
Brian is married and he and his wife Amanda have 2 children. Brian works as a construction supervisor.
Brian has been racing since 2000, started driving Sprint cars in 2007 and joined the URSS in 2012. Brian has raced Pikes Peak and was the CHCA Points Champion.
URSS Highlights
2012 - 2nd Colorado points
2012 - 4th National points
2012 - 3 Feature wins
Sponsors:
Golden Auto Parts & Machine
Crew Members:
Butch Hardman
Diana Hardman
Coby Pearce
Mike Colm
When Brian is away from the track, he likes Snowmobiling.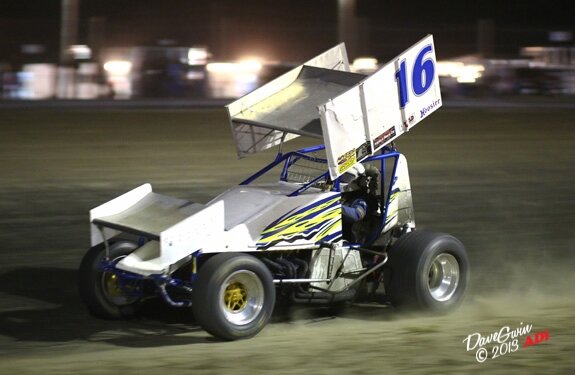 All content property of United Rebel Sprint Series® 2006 - 2015.
Maintained by the United Rebel Sprint Series.