Keefe Hemel will be piloting the #11 Sprint Car out of Dodge City, Kansas.
Keefe is married to his lovely wife Candi, they have 1 son, Brody.
Keefe has numerous Feature wins and a pair of Season Championships to his credit at the Jetmore Motorplex and Dodge City Raceway Park .
URSS Career Highlights
2012 - 5th place Kansas Points
2012 - 8th place National Points
2011 - 9th place National Points
2011 - 9th place Kansas Region points
2010 - 6th in points Kansas Region
2010 - 6th in points National Region
9th Place - 2009 URSS Points
6th Place - 2008 Southern Region
2007 Harley-Davidson Sprint Series Champion
2004 Jetmore Motorplex Victory Sprint Series Champion
Keefe will be driving an JE chassis for the
upcoming URSS Season.
Keefe's Sponsor's include:
Cimarron Welding
Magouirks Chevrolet
Steve Hilker Trucking
Curt Campbell Attorney
Tim Dewey Hay
Bob and Deb Clark
Arlyn and Sandy Salmans
SOS Engine Service
Paint by Perfection Auto Works
Hilker Oil Company
Jantz Chiropractic
Kenworth of Dodge City, Liberal and Wichita
Circle H Center Pivot Repair
L & D Davidson Farms
Steve, Sara & Katie Schartz
DBA - Schartz Farms
Cliff and Blake Cook
Cook Farms
VG Farms
For Information, Pricing or Orders
Call: Steve Hilker 620-338-0143
When Keefe is away from the track he's pretty much working on the Sprint Car and playing an occasional round of Golf.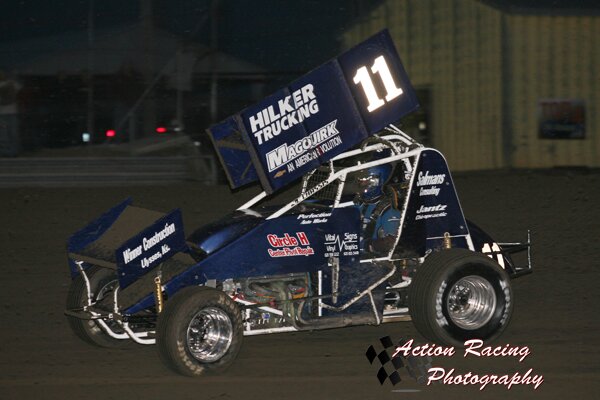 All content property of United Rebel Sprint Series® 2006 - 2015.
Maintained by the United Rebel Sprint Series.