Chuck Lutters will be driving the Competition Chassis Sprint Car
out of Goodland, Kansas.
Chuck joined the URSS in 2008 but is not new to racing.
He has driven in various classes in the past.
Chuck is single and has two children.
Sponsors:
Dinkel Collision Repair
Sunflower Wind
When Chuck is away from the track he says he enjoys
Flying, Golf, Gardening and "I guess Racing".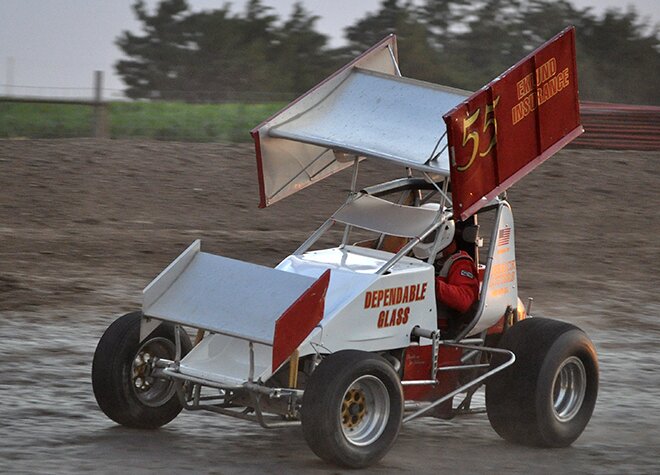 All content property of United Rebel Sprint Series® 2006 - 2015.
Maintained by the United Rebel Sprint Series.