Hill City Kansas native, Jeff Radcliffe drives the 21R Sprint Car
with the URSS . Jeff joined the Rebels in 2007
Jeff drives a JE chassis, Myers Engine Service powered entry
for his Father and Car Owner Larry Radcliffe.
Jeff raced go-karts for two years in 1992 and 1993.
URSS Career Highlights
2012 - 2nd Kansas points
2012 - 3rd National points
2011 - 1st Feature Win at Dodge City, KS season finale
2010 - 13th in National Points
7th Place 2009 National Points
11th place 2008 Northern Region Points
14th Place 2008 Western Region Points
8th Place - 2007 Points
Jeff is Sponsored by:
Radcliffe Truck Sales
Pfeifer Dozer & Well Service & Randy Washburn
When Jeff is away from the track he enjoys
Skiing, Partying and tearing up the streets in his '99 Camaro SS.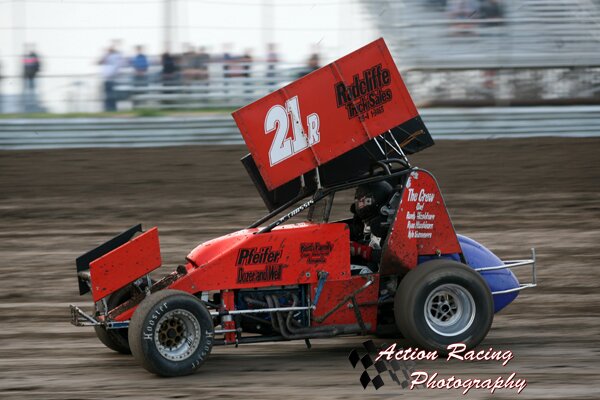 All content property of United Rebel Sprint Series® 2006 - 2015.
Maintained by the United Rebel Sprint Series.