Cody Salem out of St, Joseph, Missouri will return to the URSS Series driving #22 Sprint Car for car owner John Tyrrell.
Cody has been driving Sprint Cars for 6 years and has
4 feature wins under his belt.
In his first year of ASCS competition he scored a top 10 in
ASCS Rocky Mountain Region points.
Cody will be piloting a 05 Eagle Chassis for the
Flying Angels Racing Team based out of Cameron, Missouri.
Sponsors:
Rocket Headers
TKA Trucking - Norton, Ks
Sappa Valley Construction - Oberlin, Ks
Kevin and Kent Brown
785-475-7336
785-475-7270
Oberlin Race Sponsors:
Ray's Grocery - Kirk Brown
United Agri Products - Bob Stanley
Ward Drug - Kurt Volterson
Fredrickson Insurance - Tami Fredrickson
18th Place - 2009 URSS Points
2008 Eastern Region Points Champion
9th Place 2008 URSS Northern Region
5th Place - 2007 URSS Points
2007 URSS "Hard Core - Full Bore" Award
When Cody is away from the track he enjoys hunting and fishing.
Check Out The New T-Shirts
Visit the Team Website:
www.flyingangelsracing.com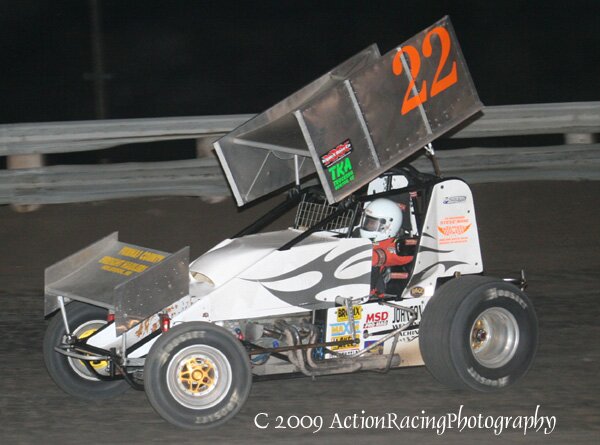 All content property of United Rebel Sprint Series® 2006-2010.
Website maintained by the United Rebel Sprint Series.