Clint Schubert is from Calhan, Colorado and drives the # 44 J&J chassis, Myers Engine powered sprint car.
Clint is a hard working farmer when he's not racing and he and his wife, Marijo have 2 children, Naomi and Juliette.
Clint started driving sprint cars is 2013.
Career Highlights
Heavy 160 Half Midget Championship
Heavy 160 Half Midget State Championship
RMMRA Rookie of the Year - 2011
High Plains Midget Champion - 2013
Sponsors
Schubert's Sod Depot
Dirt Road Diesel
Crew Members
George Schubert
Brian Sanders
Clint's Hobbies include Cow Chasin' and Going Fast!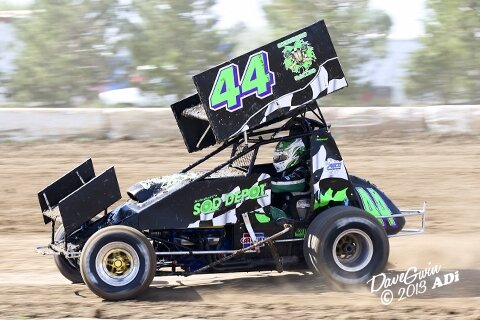 All content property of United Rebel Sprint Series® 2006 - 2015.
Maintained by the United Rebel Sprint Series.