Zac Taylor drives the Terry Taylor owned XXX chassis USA Performance Engines powered Sprint Car out of Green River, Wyoming.
Zac is currently a student and has been racing
since he was 6 1/2 years old. Zac began driving sprint cars
in 2012, but 2013 was Zac's rookie year with the URSS.
On social media, Zac can be found at ZacTaylorRacing.com
URSS Highlights
2013
National Rookie of the Year
Kansas Rookie of the Year
Five State Fair Champion
8th National Points
7th Colorado Points
3rd Kansas Points
7th Heartland Sprint Series Points
Career Highlights
2012 - 2013 Colorado 270 Micro Sprint Winter Series Champion
2011 - Colorado 270 Micro Sprint Champion
2010 - Colorado 270 Micro Sprint Rookie of the Year
2004 - 2010 Zac had numerous Wins and Championships in Quarter Midgets
Sponsors
Rick Lowry - USA Performance Engines
Terry and Candie Taylor
Radco Inc.
Crew members
Dad - Terry Taylor
Mom - Candie Taylor
When away from racing, Zac enjoys more Racing, Football, Snowmobiling, Snowboarding, fishing, biking and Hanging out with friends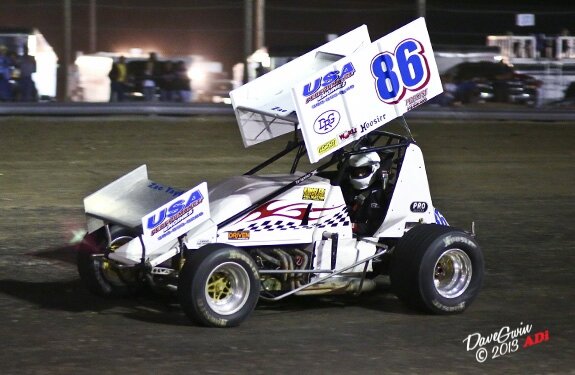 All content property of United Rebel Sprint Series® 2006 - 2015.
Maintained by the United Rebel Sprint Series.