Liberal, Kansas native Ty Williams drives the
Steve Hilker/Steve Schartz owned 911
Myers Engine Service powered Eagle Sprint Car.
Ty is now based in Arcadia, OK
Ty joined the URSS in 2008, but is not new to racing.
He has two years experience and 4 career wins in the Micro Division.
Ty has numerous career Sprint Car wins.
Ty has 3 children,
Isaiah, Hannah, and Elijah.
Ty says his career highlights include "crashing a lot!"
URSS Highlights
2012 - 10th Kansas Points
2010 - National Champion
2010 - Kansas Champion
2010 - 5th place Colorado Points
Sponsors include:
Hilker Trucking
Schartz Farms
When Ty is away from the track he enjoys
KU Football and Fishing.
Ty in past years in the #1 sprint car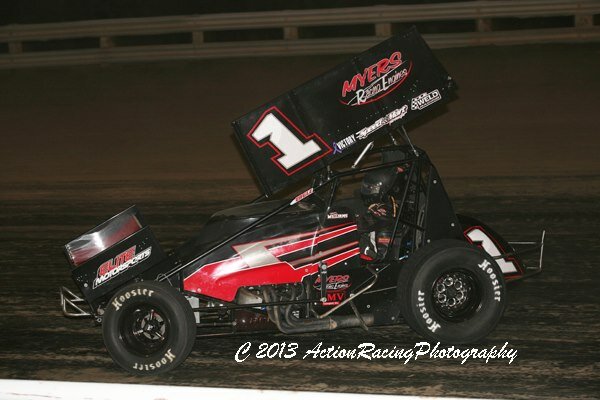 All content property of United Rebel Sprint Series® 2006 - 2015.
Maintained by the United Rebel Sprint Series.